HU Community Update - COVID-19
October 12, 2021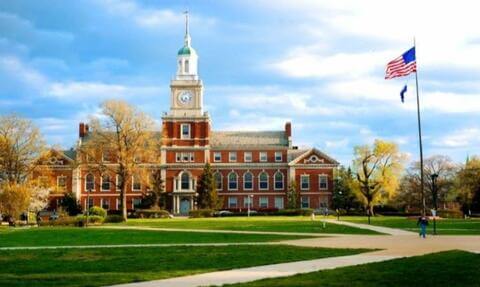 Dear Howard University Community,

We want to thank you for your resilience and support as the University has managed through a criminal cyberattack at the start of the semester and the resultant impact on our academic environment. This incident was even more onerous in the context of the COVID-19 pandemic. We have implemented a number of public health policies and processes to protect the health and safety of all members of our community. However, those measures can only protect us with the continued support and vigilance of each individual.

Assuring that all eligible members of our community are vaccinated, and complying with the public health protocols, is the surest way to protect the health of the Howard University community and provide as safe an environment as we possibly can. The COVID-19 vaccines have been demonstrated to significantly decrease the risk of transmission of COVID-19, the likelihood of hospitalization if someone is infected, and the risk of death secondary to COVID-19 by over 90 percent.

In May, President Frederick announced a vaccine mandate that every student who would be on campus for any reason would be required to provide proof of a COVID-19 vaccination or have an approved exemption for medical or religious reasons. The deadline for students to submit proof of vaccination was August 1, 2021. I am pleased to report that over 98 percent of students have complied with this requirement; additionally 100 percent of students living in residential housing have provided proof of vaccination. Unfortunately, we will be proceeding to deregister a small number of students who chose not to comply with the vaccine mandate nor receive an approved medical or religious exemption. We have individually contacted these students on several occasions by phone and email to provide every opportunity to meet the requirement.

The vaccine mandate for faculty and staff was implemented following the mandate for students. The deadline established for employees to complete a COVID-19 vaccine regimen and be fully vaccinated was October 1, 2021. We encourage all employees to upload their COVID-19 vaccination documentation, or approved medical or religious exemption, by that deadline. As of last week, 1,845 employees have provided evidence of vaccination.

We have also required that all individuals on campus be tested for COVID-19 on a weekly basis. The most recent positivity rate for the entire campus was 0.67 percent for the week ending October 1, 2021. This is much lower than the positivity rate of 2.9 percent in the District of Columbia. However, less than 50 percent of all eligible students, faculty and staff have participated in weekly testing.

Beginning in September, students, faculty and staff started testing on the following days based upon the first letter of their last name: Monday (A-C), Tuesday (D-H), Wednesday (I-M), Thursday (N-S), Friday (T-Z). Students and employees should only be tested on the days that correspond with their name to simplify and streamline the testing schedule and to avoid overbearing our testing facilities. If a student or employee misses their testing day, they should still come to be tested during another day of the week. We are monitoring compliance with testing and will be contacting students or employees who are not compliant with the testing regimen.

Thank you again for your support and cooperation as we seek to create the safest environment for our students and employees on campus.

Excellence in Truth and Service,

Anthony K. Wutoh, Ph.D., R.Ph.
Provost & Chief Academic Officer

Hugh E. Mighty MD, MBA, FACOG
Dean, College of Medicine
Categories
Bison S.A.F.E.