Update: Fall Semester 2021
June 4, 2021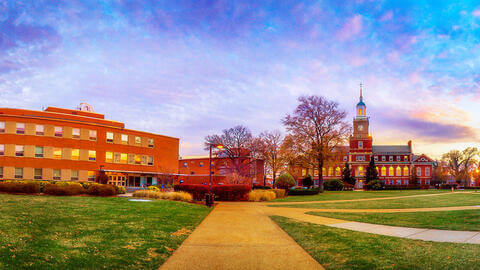 We want to provide an update regarding our planning to return to a full on-campus footprint for the Fall 2021 semester. In a few weeks, we will be conducting a pilot of face-to-face and hybrid courses during the second Summer session. This pilot will allow us to be better prepared for a more robust implementation for Fall 2021. The majority of courses in the Fall 2021 semester will be conducted face-to-face, with a limited number of hybrid and online courses. The residence halls will also be open for student housing. Staff have started returning to campus in significant numbers, and the expectation is that faculty will also be on campus in the Fall for course instruction and student advisement.

Several weeks ago, President Frederick announced a requirement that all students who would be on campus for any reason (courses, library use, residential, etc.) must have received an approved COVID-19 vaccine. Students may request appropriate exemptions for religious and medical reasons. This vaccination requirement for students will be effective August 1, 2021. Additional details will be forthcoming regarding vaccination planning for faculty and staff.

We are continuing to meet and coordinate with District of Columbia officials to assure alignment between our plans and the district's reopening guidance. Increasing vaccination rates in the D.C. metropolitan area, as well as throughout the nation in conjunction with decreasing incidence of COVID-19 and hospitalizations, make us increasingly confident of the planning for the Fall.

Howard University will continue to provide a vaccination clinic through the Faculty Practice Plan supported by faculty, students and staff from the College of Medicine, College of Dentistry, College of Nursing and Allied Health Sciences, and the College of Pharmacy. Currently, we have safely provided over 40,000 vaccine doses to employees, students and members of the community since January 2021. We strongly encourage our students and their families to obtain a COVID-19 vaccine as soon as one is available to you in your area and certainly prior to the Fall semester.

As we have outlined previously, our goal is to bring students and faculty back to campus in a phased approach as soon as it is safe and responsible. Vaccination rates in our community are directly correlated with our ability to expand our campus density. This makes our goal contingent upon our collective efforts to continue to adhere to public health guidelines, control the pandemic's spread, and mediate the impact over the next several months. Thank you for your ongoing cooperation and resilience over this challenging period.
 
Categories
Bison S.A.F.E.