COVID-19 and Spring 2022 Update: 12-9-21
December 10, 2021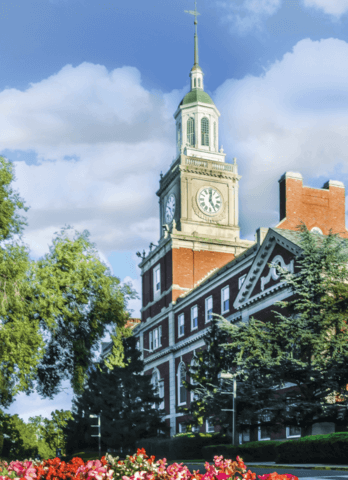 Dear Howard University Community,
 
As we approach the end of the semester and enter the holiday season, we want to thank our entire community – faculty, students, staff, parents and alumni – for helping to keep the campus as safe as possible during the COVID-19 pandemic. Since August 2020, Howard University has conducted surveillance testing for COVID-19 on a weekly basis. Nearly 90,000 tests have been conducted over this period of time, with the rate of positivity steadily declining this semester to a current positivity of 0.49%.

Among the DC Consortium of Universities, we have seen similar results. We attribute the low positivity to successful implementation of a campus-wide masking policy, use of the daily self-assessment tool, regular surveillance testing, and significant rates of vaccination adoption. As we have reported previously, 100% of students living in on-campus housing have provided evidence of vaccination, additionally, nearly 99% of all registered students have either provided evidence of vaccination, have an approved medical or religious exemption, or are taking courses entirely online. Over 85% of employees have now provided evidence of vaccination through Workday.

As we have previously communicated, the default mode of instruction for Spring 2022 courses is face-to-face instruction. This will continue to be increasingly reflected in the course selections and availability. A limited number of courses may be available online, secondary to faculty approved accommodations under the American with Disability Act (ADA), and facility limitations.
 
The classroom guidance for Fall, 2021 will largely continue in Spring 2022, with highlights below:
 
The default for the Spring 2022 regarding classroom instruction is in-person unless the dean and department chair agree that there is a facility limitation that necessitates scheduling a virtual class, or the faculty member has a documented and approved accommodation to teach virtually.
All students, faculty and staff are required to vaccinate and to have proof of vaccination submitted. Faculty and staff must upload their proof of vaccination (front and back of card) to Workday. Students must submit proof of vaccination through Med+Proctor.
While we recommend the administration of boosters for the COVID-19 vaccination, boosters are not required at this time.
Students and faculty must wear masks in the classroom, before, during and after class.
All students, faculty and staff are required to wear masks indoors, and outdoors in group settings, while on the University campus.
All students, faculty and staff must complete the daily assessment on the BisonSafe app prior to coming onto the campus. This assessment must be completed each day you are on campus.
There are no physical distancing requirements in the classroom at the present time, though we want to assure that classes will not be overcrowded.
All students, faculty and staff are required to follow the COVID testing protocol. Please note that the protocol may be adjusted secondary to guidance from the CDC, Department of Health, and University status.
Students who have obtained a medical or religious exemption for the vaccine are permitted to attend classes and to be present on campus, however, they are not permitted to live in the residence halls.
Spring break will be observed from Saturday, March 5, 2022 through Sunday, March 13, 2022.
We are continuing to monitor guidance from the CDC, NIH and the Department of Health regarding reporting of COVID-19 variants. The most significant way to protect against COVID-19 is broad uptake of vaccinations, routine testing, and usage of masks. Your health and safety remain our priority, and we will continue to do all we can to provide a safe environment for everyone. We wish everyone a safe and blessed holiday season.
Categories
Bison S.A.F.E.