April is Sexual Assault Awareness Month
April 5, 2022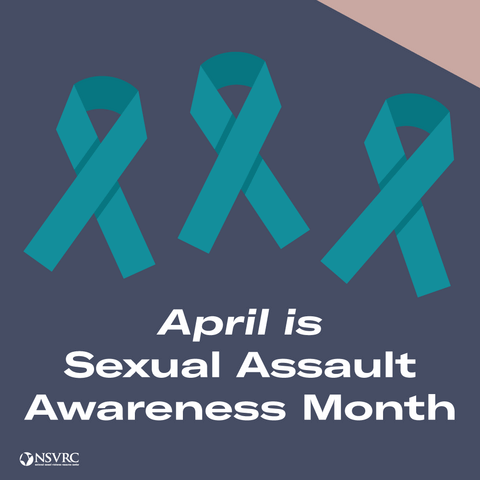 April is Sexual Assault Awareness Month (SAAM), an opportunity for people and organizations across the country—including colleges and universities—to help raise awareness and learn more about the issue of sexual assault, its impact on individuals and communities, and how we can all help prevent it. Please continue reading for (1) a reminder of the year-round University initiatives and resources to address and prevent sexual assault, (2) a list of HU SAAM 2022 events and activities, (3) ways you can help raise awareness online, (4) the White House proclamation on SAAM 2022, and (5) links to local and national organizations working to end sexual violence.
Reminder of Year-Round Initiatives and Resources
Sexual Assault Awareness Month offers an opportunity to reaffirm Howard University's ongoing commitment to creating and maintaining a safe, respectful, and inclusive learning and working environment, free from all forms of sex and gender-based discrimination, harassment, and violence, including sexual assault. The University's year-round initiatives in support of this commitment include educating the community in recognizing, preventing, and responding effectively to sexual assault and all forms of sex and gender-based harassment and violence; the University's Policy Prohibiting Sex and Gender-Based Discrimination, Sexual Misconduct, and Retaliation (the Title IX Policy); and the related rights, resources, and responsibilities of all members of the Howard University community. Please remember the following:
HU SAAM 2022 Events & Activities
The Interpersonal Violence Prevention Program (IVPP), in partnership with other campus offices and student organizations, is providing a series of SAAM events, activities, and opportunities for all members of the Howard community to get involved throughout the month of April, including:
Help Raise Awareness Online
The National Sexual Violence Resource Center (NSVRC) has adopted the theme, Building Safe Online Spaces Together, for SAAM 2022. "Sexual harassment, assault, and abuse can happen anywhere, including in online spaces. For too long harassment, cyberbullying, and sexual abuse and exploitation have come to be expected as typical and unavoidable behaviors online. Building Safe Online Spaces Together is possible when we practice digital consent, intervene when we see harmful content and behaviors, and promote online communities that value respect, inclusion, and safety." Here's how you can get involved:
The White House SAAM 2022 Proclamation
Read the White House's Proclamation on National Sexual Assault Awareness And Prevention Month, 2022.
Learn More
Visit the following organizations online to learn about what they are doing to educate and engage communities across the country on the issue of sexual violence, and how you can get involved:
Excellence in Truth and Service,
The Title IX Office
Categories
Title IX